Explore Auckland Combo Tour.
Combine Aucky Walky's Hello Auckland city walk with our Inside Loop guided eBike tour. Take in the best of the city yet leave a light footprint on our small-group combo tour.
The ultimate Auckland-in-a-day experience!
Departs: 10am – meet your Aucky Walky guide at 9.55am
Duration: 6.5 hours, 10am to 4.30pm
Distance: Walk 4km, eBike 16 km (so, between 1 to 1.25 hours' easy riding time – all electric powered!)
Price: From NZ$195 per person. Price includes morning walking tour, refreshments, bus fare and afternoon eBike tour.
Tour size:  Small groups of up to 6 persons, plus your friendly guide! Minimum age 14 years old for eBike tour.

Enjoy two of Auckland's best small-group tours in one amazing day!
Your day starts at 10am with a guided walking tour of the inner-city from historic Queen Street. Your Aucky Walky guide will lead you through hidden laneways, past local cafes and street art to an early Maori fortress and a park with a military secret. Along the way you'll hear about Auckland's early Maori history and pause to enjoy refreshments at a gracious heritage hotel (as this tour includes an indulgence or two).  Marvel at Auckland's stunning Art Gallery and Suffragette Square before hopping on the locals' bus with your guide to vibrant arty uptown.
Here you'll wander through a grand arcade before a gentle stroll through a bird-filled valley returns you to upper Queen St by the Auckland Town Hall, where your guide bids you farewell or escorts you to lunch (if lunch option selected). Choose from mouth-watering fish and chips or a grilled fish salad at a popular city food lane.
Your e-Bike tour with Power to the Pedal then starts at 2pm from the centrally-located Park Hyatt Auckland (meet in The Pantry cafe at the hotel).  Now you'll travel further afield, cruising through cool inner-city neighbourhoods on a fun electric bike. As well as showcasing local life, you'll get further insights into the city's fascinating history plus spectacular city and harbour views.
You'll ride at a leisurely pace with frequent stops for photos and an opportunity to soak in surrounding city neighbourhoods. The majority of the ride will be on dedicated cycleways or on quiet city roads but expect some traffic. However, your experienced guide will be with you at all times.
Both tours guarantee small-groups and a personal encounter. Together you'll get off the beaten track and explore the squares, side streets and open spaces of New Zealand's most diverse city on foot and eBike. You'll also receive great local advice and a load of fun memories to last a lifetime.
Bookings on request, subject to availability.  ENQUIRE NOW
Minimum age for both tours is 14 years old. This combo is also available as an exclusive private tour if desired.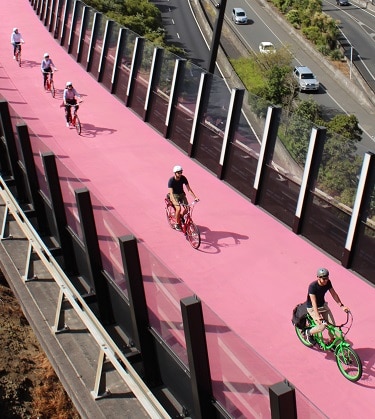 Our original and most popular city loop tour. See the best of Auckland by electric bike, without breaking a sweat!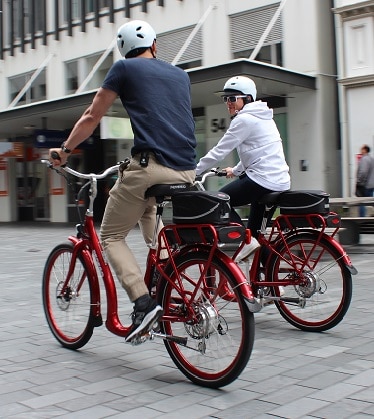 We cycle our amazing electric bikes around some of the most vibrant
neighbourhoods in Auckland and give you an insider's view.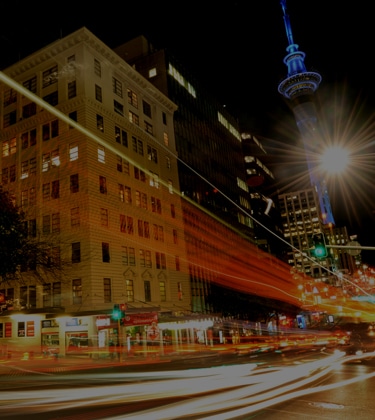 A unique experience in Auckland – we'll ride out at dusk and pick the best vantage points to see the city light up as the sun sets.click here